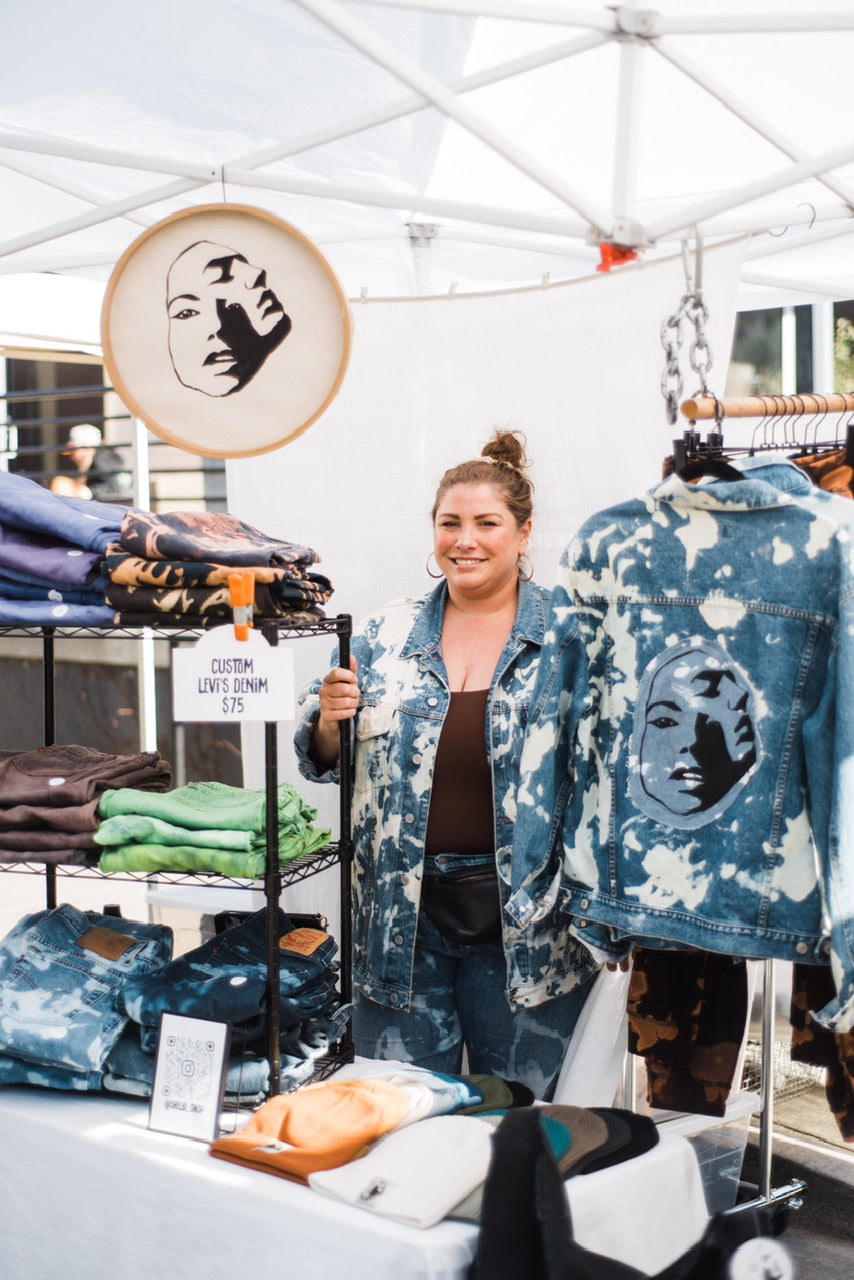 About shelbe shop
Shelbe Shop is a woman-owned business that sells non traditional hand dyed and printed ready to wear clothing. The collection includes ethically sourced cotton loungewear, vintage denim jackets, overalls and jeans.
All items in the collection are unique, handcrafted pieces that I've created with a variety of textile processes—from acid washing and dyeing to linocut printing and screenprinting.  The silhouettes cover sizes 0-4x
My background in art and fashion has helped me form an original style that combines my passion for printmaking/painting with my expertise in wardrobe styling. My line of clothing is heavily influenced by surrealist, cubist and abstract art movements as well as fashion from the 90s. I combine these references with contemporary fashion trends in order to create wearable artwork.
The design of my brand logo represents a merging of feminine and masculine energies, highlighting the unisex nature of my clothing line. My goal is to create comfortable yet unique apparel that empowers people by helping them feel more confident in their bodies.